About us
Treamici is Italian. We have all the authentic Italian specialties you want, like Gourmet Pizzas, Traditional Pizzas, and Pizza Meal Deals. Try our great pastas like Lasagna, Penne Arrabiata, Fettucine Boscaiola, Gnocchi Seafood, or Carbonara. And we've always got specials, plenty of salads, and all you need to drink.
We're easy to find on Tangarra Street in Croydon Park. You can dine inside or get your order for takeaway. But to make things real easy, just order online. We have all your favourites and you can browse our complete menu. We'll get it there fast and it'll be that restaurant-quality you're looking for. Order online from Treamici tonight!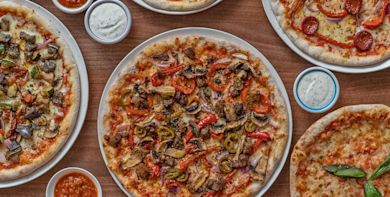 Reviews
Mica
"Pizzas are always perfect!"
14/02/2020